Military Appreciation Resource for HR Professionals

Southern Nevada SHRM is committed to helping employers recruit and retain current and former members of the military. Keep an eye on our page for updates and ways to assist Military Service Personnel and families entering the civilian workforce. Let us help you as a Human Resource professional be more open to these existing and potential employees.
| | |
| --- | --- |
| | Looking for a hard-working, motivated, ethical employee? Try hiring a U.S. veteran. Veterans are disciplined team players that can bolster any employer's business. What's more, hiring veterans is not only a good idea, it's good business. Here are 10 Reasons to Hire Vets. |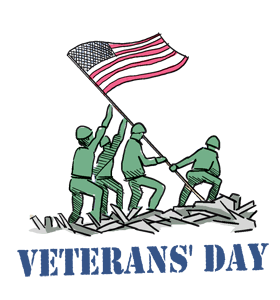 Veterans Day is the day set aside to thank and honor ALL those who served honorably in the military - in wartime or peacetime. In fact, Veterans Day is largely intended to thank LIVING veterans for their service, to acknowledge that their contributions to our national security are appreciated, and to underscore the fact that all those who served - not only those who died - have sacrificed and done their duty. A complete history of Veterans Day, and why it is observed on November 11, can be found on the Veterans Day History page.