Event Details
Financial Wellness in the Workplace
Date:
January 13, 2015, 7:30am – 9:30am
Location:

United Way Boardroom
5830 W Flamingo Rd
Las Vegas, NV 89103

Price:

$28 Members - $38 Non-Members

Event Type:

Member Programming Meeting

iCal link
Financial Wellness in the Workplace
Customized Solutions to Maximize Employee Engagement
Presented by Todd Keffury, Financial Advisor, Waddell & Reed
What problem will this session address?
In a recent study (Jan 2012) conducted by the Society for Human Resources Management (SHRM), 83% of HR professionals indicated that personal financial challenges have a large or some impact on employee work performance in their organizations. Ability to focus on work (47%) and overall stress (46%) were reported to be the employee work performance aspects most negatively affected (Source: www.shrm.org/research - SHRM Research Spotlight: Financial Education Initiatives in the Workplace).
Why should someone attend this session?
Given this heightened awareness surrounding financial issues in the workplace, we have a unique opportunity through successful implementation of effective Financial Wellness Programs to help organizations take action to address this prevalent issue disrupting the productivity and morale of their employees. According to research conducted by the Federal Reserve Bank, when offered in the workplace, financial education has been shown to have many positive impacts on the employees' lives, as well as on the employers' bottom lines. Such impacts include increases in participation and contributions to employer sponsored retirement plans, greater use of flexible spending accounts, improved employee productivity, and heightened satisfaction with employee financial situations. For more information on the FRB study please visit their website at: http://www.kansascityfed.org/publicat/cap/carwp09-01.pdf.
What are the specific learning objectives for this program?
How to assess the need for Financial Wellness within your organization
How to implement an effective customized solution for your organization
How to evaluate success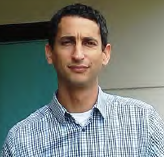 Todd Keffury is a financial advisor who helps individuals and businesses address their unique challenges.
Born and raised in the San Francisco Bay Area and educated at two of the top fifteen universities in the world, Todd has always been keen to challenge conventional wistom that often proves counterproductive to the individual.
Prior to becoming an advisor, Todd helped dozens of top publishing and technology companies develop their audiences via effective, targeted promotions, work that required the wearing of many hats and that exposed him first-hand to the issues nad concerns facing both business owners and individuals.
Todd holds a B.A. from the University of California at Berkeley and a M.A. from teh University of Pennsylviania, in addition to the Series 7 and 66 securities licenses and the CA and NV life and health insurance licenses.
APPROVED FOR 1 HRCI General Credit and 1 Credit Through SHRM Certification!
To RSVP for this breakfast, please register at snhra.org/events